Hallows may be over, but the Demons have arrived, just in time for National Adoption Awareness Month
First a quick Blogkeeping note:
In light of my blogging marathon last month and other writing I'm working on, BLC the blog is going to be somewhat quieter this month and my posts probably far shorter.
That said, we're now in the thick of the dreaded month long adoption marketing extravaganza known as "National Adoption Awareness Month" (what some term Adoption Beware-ness month,) and as readers know,  in the face of industry propaganda I'm hardly one to hold my tongue.
So rest assured, there will be some posts this month but many will be short and to the point. I've no doubt plenty of other Bastards and (original) parents will be going into writing overdrive, so be sure to spend some of this month listening.
---
As has become an annual custom over the past several years, Pound Pup Legacy has offered up an appropriate kick off to this month's festivities in the form of the Demons of Adoption Awards.
As I blogged last month when voting began this time around, all the nominees were certainly worthy of the award in their own right, but when the voting had finally concluded, one rose to the top of the pack for the sheer cravenness of its "demonic" activities.
This year's winner is of course, (drumroll please…)
the Joint Council on International Children's Services (JCICS.)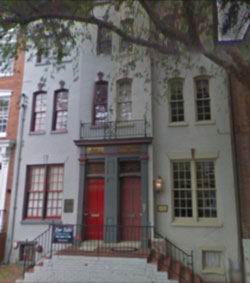 See the official Pound Pup Legacy announcement:
Joint Council on International Children's Services recipient of Demons of Adoption Awards 2010
(Though it should be noted, LDS Family Services lost this year by mere votes, running neck and neck until the very end.)
Be sure to read the full Pound Pup Legacy profile piece, as the profile is a very well written recap of just what it is that makes JCICS so very worthy of the award and the attention.
I can think of other forms of attention they and their member agencies should also be afforded, perhaps by law enforcement and congressional committees, but not surprisingly such are hardly the sorts of attention they might enjoy.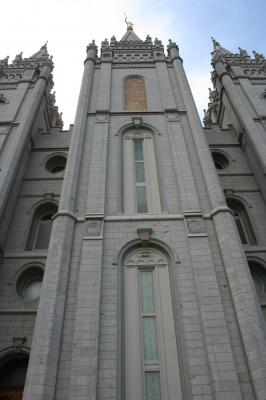 For now they should simply sleep better at night knowing that a number of the "little bundles of joy" their industry "re-homed", along with other voters such as Mothers, felt them worthy enough to expend their one and only vote upon.
Understanding that they engender such deep feelings from the people on the receiving end of their work should mean a great deal to them.
As JCICS no doubt knows, it takes lots of hard work to become loathed enough to reach the top of a pile of Demons like this year's candidates. After all, it isn't every organization that can lay claim to having been voted more "Demonic" in the adoption realm than the Mormon church!
Pound Pup Legacy has also done us all a great service in that rather than spread across the various blogs and down in people's individual posts, PPL has begun a central repository of the names of adoptees who have been abused and killed by their adopters in the past year.
The repository is named "Rohnor's Angels 2010" in honor of  Christian Rohnor who
may have been the first documented case of lethal abuse in an adoptive family
(At least here in America in the modern period.)
On September 28, 1854. the New York Times ran an article with the title: Murder of an Adopted Child in New-Orleans, describing the abuse and subsequent death of Christian Rohnor, a two-year-old boy, adopted by a couple from New Orleans. Christian Rohnor was locked up in the attic, starved to the point of being completely emaciated, and eventually beaten to death by his adoptive father.
Those of you who know me know I have little use for either demons or angels in terms of a political lexicon relating to these matters. But as these particular "demons" come out at the end of October each year, I'm willing to enjoy their purely metaphoric value.
As for "angels," again, I'm not particularly enamored of such mythical concepts, but in this case, particularly as I understand what metaphorical content Pound Pup Legacy is trying to instill in a broader audience, I'm willing to accept such language from a purely pragmatic perspective.
On a more personal note though, having spent time in cemeteries around N'awlins (and taken my camera along for the trip, resulting in pix like this)  I'm willing to utilize such on the basis of both their artistic merit and cultural symbolic value.
The tragic roll is made up of five names so far this year:
Rohnor's Angels 2010:

Colin David Jones: Killed,  Christmas Eve 2009, Loganville, Georgia
Lydia Schatz: Tortured to death, February 6, 2010, Paradise, California
Tristan Dosdall: Beaten to death, March 24, 2010, Peyton, Colorado
Collin Parker William Holdgrafer: Drowned, June 12, 2010, Andrew, Iowa
Kairissa XingJing Mark: Beaten to death, July 1, 2010, Mount Juliet, Tennessee
Be sure to visit the page over time and explore the links to the individual children's stories.
Sadly if there's any one thing those of us in this field have learned to count on, it's that lists like this have a terrible tendency to grow over time.
So let us vow to remember these young victims on this, el Dia de los Muertos.