No, no justice for Dmitry

Перевести на русский
***
This is one of a series of posts about Dmitry's death. Please follow my Dmitry Yakolev tag to read more.
***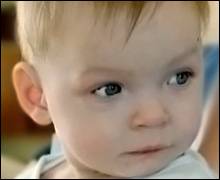 Marley, over on the Daily Bastardette has already covered the outcome of Miles Harrison's trial in Virginia earlier today, please see her piece, MILES HARRISON ACQUITTED! for all the sorry details. But this piece here on my blog is going to be something a little different, something perhaps a bit more personal. I'm having trouble finding the words, and well, to be honest, it's just so damn sad.
I wish I could say I was shocked at the verdict, but I'm not.
Miles Harrison getting off free and clear is unfortunately no surprise. Much as I held out slight hope that there might be actual consequences for his actions, it was not to be.
Dmitry's short 21 month life began in Russia's Pechor Pskovsk region.
An article in Komsomolskaya Pravda tells a version of Dmitry's possible origins:
His biological mother had put him up for adoption immediately after his birth — even though she too was raised in an orphanage. Dima was moved straight from the labor ward to the Pskovsk Regional Orphanage for children with a damaged central nervous system.

"We received Dima in 2006 straight from the labor ward," said Natalya Vishnevskaya, the head doctor at the orphanage. "His 18-year-old mother signed a refusal of the child and disappeared. It's unclear where she is now. She is a mentally disabled, lonely young girl who was also raised in an orphanage."
At one point prior to becoming eligible for international adoption, a Russian couple had considered taking him in. Instead he eventually found himself on the long journey to the United States as an international adoptee.
He was adopted from the Pechora City Children's Home, in the Psov area. The homestudy was done by Adoption Connections, Falls Church, Virginia and social worker Christine Hessinger. (See "Chase's" entry here by way of citation.)

Not long thereafter, Dmitry was placed by Margaret Cole-Hughes's European Adoption Consultants, based in Strongsville, Ohio, EAC is one of the largest adoption agencies in the world, and the top agency dealing in Russian adoptees. Before the Guatemala adoption process closed down amidst charges of fraud, baby buying and outright kidnapping, EAC was the number one importer of Guatemalan children from there as well.

Unfortunately Dmitry is not the only Russian adoptee European Adoption Consultants had placed that died due to the actions of their adopters. Logan Higgenbotham had also been placed by EAC and killed by her adoptive mother, Laura Higgenbotham in Vermont in 1988. She ended up pleading "no contest" to a charge of involuntary manslaughter and received a 1 year prison sentence after having intentionally slammed 3 year old Logan's head into a wall.
I wrote a little about EAC's Russian adoption program here:
…European Adoption Consultants, 12608 Alameda Drive, Strongville, Ohio 44149.

Be sure to see their Russian program here, which flatly states "The referral process for infant boys is quick right now", their Russian program news page, and their FAQ under the question "Q: Is EAC licensed to do adoptions in Russia?" The "Returning Home to the USA – Russia – Word Document" off this page lays out some of the follow up visits etc expected after a Russian adoptee has ben brought to the States. Finally, this link, view the letter, will take you to a confirmation letter to EAC informing them of their Russian Accreditation (English version is on page 2.)

Their basic intake application forms, both online (click the "apply online" link on this page) and printable, ask questions such as the religious affiliation of prospective adopters and essay questions such as "Briefly explain how you intend to raise your child with religious/moral values" or "Please describe the child that will complete your "forever family."
EAC vetted Miles and Carol Harrison and cleared them as potential adoptive parents. Apparently they matched EAC's expectations for raising Dmitry with what they deemed religious/moral values.
According to Miles' lawyer, Peter Greenspun, the Harrisons made three trips to the orphanage in Russia as part of the adoption process. In time they were given Dmitry, who was renamed "Chase Harrison" and relocated to live with the Harrisons in their Purcellville subdivision in Loudoun County, Virginia home approximately an hour outside of Washington D.C.

Now, I live in the D.C. 'burbs myself, (though on the Maryland side) and I guess you could say I know a thing or two about the culture here having been a Maryland resident on and off since 1990. This area is littered with "nice families" who live in 'burbs standard boxy homes like the Harrisons. Perfectly ordinary couples who like the Harrisons, have a husband working as a manager at a consulting firm (in Miles' case, Project Solutions Group, the parking lot where Dmitry ultimately died. You can find Miles' work bio here.) and wives who work in one capacity or another with one of the numerous federal agencies (in Carol's case, the Homeland Security Department,) who have kids just like "Chase" in daycare. They're a dime a dozen hereabouts. Just another fairly typical Virginia 'burbs family with a Russian adoptee toddler.
Until that day last July, when everything went horribly wrong.
Dmitry was left in the Harrison's SUV for almost 9 hours as the temperature climbed, he slowly roasted to death. It's hard to imagine a worse death, an infant, left strapped into their carrier slowly dying in the heat.
Unfortunately, the actual death itself was nothing extraordinary, each summer a number of kids are left, "forgotten" to die this way.
He had been in the United States for all of approximately 3 months.
To quote Marley:
Dima's adoption was not yet finalized. He was a Russian citizen who died of neglect (accidental or not) at the hands of a person who was deemed "responsible" enough to adopt someone else's child by the Russian and US governments and a prominent …adoption agency.
As I wrote earlier:
The Harrisons were still in the state mandated six month supervision period required for international adoptions after Dmitry came from Russia three months ago.
To this day, it remains unknown whether or not Dmitry's (biological) parents back in Russia have been informed of his death.
What was "extraordinary" were two simultaneous series of events that took place in the aftermath.
1. There was Miles, the adoptive father ultimately responsible for Dmitry's death. Who, upon realizing what had happened, first tried to resuscitate the child, then "collapsed" (either "in shock" or "of a heart attack" media accounts vary.)
At the time, Herndon Police Lt. Jeff P. Coulter was quoted as saying:
…police are to be called when Harrison is ready to leave the hospital.

"If he needs some short-term treatment to get stabilized, I would not interfere with that. I can certainly understand that might be in order given what's occurred here," Fairfax Commonwealth's Attorney Ray Morrogh said. "There's no rush. If he needs treatment he should get it, and then he will face what he has to face."
He was taken to Reston Hospital Center, then on to the police station for questioning where he "collapsed" a second time. He was then returned to the Reston facility, then transported to an undisclosed private hospital. The following day, he had still not been taken into custody:
The man whose 21-month-old son died after he was left in a hot car for several hours Tuesday remained hospitalized yesterday and had not been taken into custody, authorities said.
The "undisclosed private hospital" of course, turned out to be a "private psychiatric hospital" where Miles Harrison essentially holed up, unserved by law enforcement.
Fairfax County prosecutors obtained a manslaughter warrant for Harrison but decided not to serve it while he was hospitalized. But Fairfax Commonwealth's Attorney Raymond F. Morrogh said Friday: "We can't hold off indefinitely. He's going to have to be arraigned in the near future, and then the case will take its course."
During his time safely kept far from both the media and the warrant, the Harrisons engaged high profile attorney Peter D. Greenspun. See Marley's article SPUNNING INTO CONTROL: MILES HARRISON HIRES HIGH PROFILE DEFENSE ATTORNEY PETER D. GREENSPUN.
(Again quoting from the same article cited above):
Harrison has hired veteran criminal defense lawyer Peter D. Greenspun to represent him. Greenspun said he didn't understand the urgency to bring Harrison to court.
By July 23rd, Greenspun said Harrison had gone directly from the psychiatric hospital to his hearing at the courthouse, portraying his client as "still pretty fragile." Within hours he was out on $5,000 bail.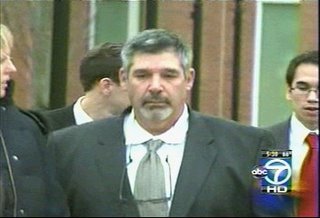 Unlike other many other parents, particularly mothers who "forget" kids in cars in the summertime, the defense of Miles Harrison, and the subsequent acquittal, is a study in what being a man, having access to resources and wealth, and having a high profile lawyer can do.
See "What punishment when child dies in hot car?" for an Associated Press analysis of more than 310 fatal incidents in the past 10 years:
"Mothers are treated much more harshly than fathers. While mothers and fathers are charged and convicted at about the same rates, moms are 26 percent more likely to do time. And their median sentence is two years longer than the terms received by dads."
But I digress.
Miles Harrison did not attend Dmitry's funeral, but a letter written by him was read there. I went into a fair amount of detail in what I consider my most important writing about Dmitry's death, Dmitry Yakolev's / Chase Harrison's death and the lingusistic objectification of adoptees.
In the letter, Harrison described Dmitry thusly:
Chase would "always be our perfect gift."
To quote but a tiny portion of my own response to such:
Children are not gifts. Not things. Not objects, be that a "gift" from a family of origin in Russia, nor "gift of god". Adoptees are people. And depersonalizing and depersonifying language such as "gift" is part of the underlying attitude that leads to things such as children being left in cars. After all, if you forget to drop off the dry cleaning (an inanimate object) on the way to work, it's no biggee. You leave a "gift" in the backseat, even in the summer heat, and it's no biggee.

But you leave Dmitry, a child in the backseat, in the summer heat, and suddenly everything's different. Because now we're talking about Dmitry, a dead child. and that's larger than I have words for. It's massive. (Oh, and an international incident.)

Dmitry was a person, and in his memory, the very least that could be done to honour his memory would be a careful reevaluation of the linguistic mess that makes such mistakes(?) easier to commit.
2. Moving on to the second simultaneous series of extraordinary events, there has been the fact that Dmitry's death is unfortunately part of a much broader pattern of deaths of Russian adoptees. Far from being a stand alone singular event then, Dmitry's death was but the latest in a series of international incidents of Russian children dying as a result of actions (or inactions) of their American adopters.
See Marley's blog,
NIKTO NE ZABYT — NICHTO NE ZABYTO

Nobody is forgotten. Nothing is forgotten.
A Memoriam to Russian Adoptees Murdered by their Forever Families
particularly the page detailing the individual case profiles of the children themselves, CASES: FOREVER FAMILY, FOREVER DEAD.
Here on my blog I've detailed some of the Russian reaction and ways in which industry, particularly European Adoption Consultants have hunkered down after Dmitry was found dead in the SUV.
According to Russian law officials are required to be kept up to date by the placing agencies of the disposition of the children placed through them with regular updates for the first three years. In the aftermath of Dmitry's death, the Russian Federation Ministry of Education and Science opened an investigation into EAC for their apparent failure to report his death immediately.
Marley blogged this at the time, WHEN DID THE RUSSIANS KNOW? ANOTHER UPDATE ON DMITRY YAKOLEV/CHASE HARRISON:
…the allegation from Russian authorities that they learned of Dima's death several days after it happened, and then only from reading about it in then in the newspaper.
From there see her timeline:
According to Kosmoslovkia Prvada:

Interestingly, the boy died Tuesday — one week ago. But news of the tragedy reached Russia only several days later. Employees of the Russian Embassy in the U.S. only learned what had happened from the papers.

For what it's worth, here's the news reporting timeline I have. This timeline is based on online news accounts only, and I have no idea when the Ministry or Embassy actually heard the news. I can very well imagine, though, that Embassy and Consular officials got the news from the July 10 WaPo, like most of us did, though Fox 5 and the Fairfax News had done a report on the 9th.

Death: July 8,2008
Fox 5 – July 9, 2008
Fairfax News – July 9, 2008
Washington Post– July 10, 2008
Washington Post – July 11, 2008
Novisti – July 11, 2008

Not until the July 11 WaPo were any Russian comments on the case published, so it appears nobody knew about Dima's death until the 10th:
(Note that Marley herself was writing about Dmitry by July 10th.)
She also pointed out the Russian July 15th official statement on Dimitry's death which is particularly pertinent now after Harrison has been acquitted:
On July 15, a full week after Dima's death, the Russian Foreign Ministry released an official statement (click on "News in English" to get to news site) which reads in part:

And even if in this case, as distinct from several previous, no deliberately cruel treatment of an adopted child is claimed to have been involved, but criminal neglect leading to a tragic outcome, the fact remains – a small citizen of Russia has died. We will duly track the entire course of the investigation and seek to ensure that it is fully objective.

We expect that American law enforcement bodies and the court will thoroughly look into all the causes and circumstances of the tragedy and adopt a just decision. We also hope that the appropriate US social services will draw the necessary conclusions from it.

We have repeatedly called on the American side to conclude a special bilateral agreement on adoptions. Such an international legal document will ensure more effective control over the fate of Russian children taken by adoptive parents to the US. We will persistently keep this issue on the agenda of Russian-American dialogue.

Clearly this is not going to go away. And the fact that it took so long for Russian officials to be informed of Dima's death does not sit well with the already tense situation regarding Russian-US adoption.
Throughout the trial, a representative from the Russian Embassy was in the courtroom.
Suffice it to say, somehow I doubt the Russians feel "justice was served." I will be keeping my ear to the ground for rumblings from the Bear in the near future.
As for European Adoption Consultants, despite their failure to immediately report Dmitry's death, and the Russian investigation, to date they appear to have kept their Russian accreditation. On this same link you can find the text of EAC's two brief front page mentions of Dmitry's death. All memory of him has long since been scrubbed from their page. Today, in the aftermath of their "forever family" client Miles Harrison getting off the EAC webpage makes no mention of the case that triggered an international investigation into their agency.
As for the acquittal itself? Today's Washington Post gives a few details about the standard and how Fairfax Circuit Court Judge R. Terrence Ney ruled Miles' Harrison's actions did not meet the standard:
Miles Harrison, 49, collapsed to his knees moments after Fairfax Circuit Court Judge R. Terrence Ney declared that Harrison's conduct did not meet the legal standard for manslaughter.
…
The standard under Virginia law for involuntary manslaughter is "negligence so gross, wanton and culpable as to show a callous disregard for human life."

"The court does not find beyond a reasonable doubt that the elements of involuntary manslaughter have been met. For this reason, the defendant is found not guilty," Ney concluded.
…
The standard for involuntary manslaughter is "negligence so gross, wanton and culpable as to show a callous disregard for human life," Ney said. Greenspun said the case was an accident, negligence but not gross negligence. Ney said that accidents are blameless and that negligence implies fault.

The prosecutor said: "This is a case that involves parental responsibility. A case where an adult has voluntarily taken on the care of another life. . . . This is someone who took on the responsibility for Chase that morning. He put him in a hot car, and then he abandoned him."
Finally, I want to close by bringing out just a few last details: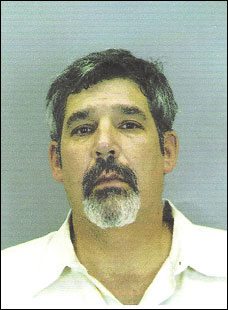 Earlier reports had repeatedly mentioned that taking Dmitry to daycare had not been part of Miles Harrison's normal routine. They had portrayed the way events unfolded that July morning as more of an aberration, wherein Miles would have been responsible for something unusual.
But today's Washington Post article about the acquittal made it clear, not only was it not an unusual occurrence, it was something Miles had been responsible for "several times" within the week before Dmitry's death:
But Deputy Commonwealth's Attorney Katherine E. Stott said Harrison had taken Chase to day care several times in the previous week, had left him in the car while dropping off laundry and had made or received 13 phone calls while driving.
Earlier, Greenspun had portrayted him as:
distracted by work problems that morning
Clearly, wherever Harrison's mind was that morning, it was not on the boy he had brought over from Russia.
Core to the Harrison defense was Greenspun's tactic of scheduling "37 witnesses to testify to Harrison's character."
I was not in the courtroom myself, but whether or not all 37 actually spoke, certainly there were enough, from the Kinder-care worker where Dmitry had been in daycare to Miles Harrison's own mother coming in to testify on his behalf.
(As a girl originally from the Buckeye State, Ohio, myself, I find the constant regaling of media with tales of how much Miles and Dmitry enjoyed the OSU fight song together, from the letter read at the funeral to today's Post article revolting. It's purely a tactic to give personality to non-verbal Dmitry and portray him as having been "happy" with the man who killed him.)
In his ruling, Fairfax Circuit Court Judge R. Terrence Ney made two very telling statements:
"no prison term is going to cause more pain than that which he has already suffered."
and
"The only true atonement here can only take place within his heart and soul"
Seems to me, Judge Ney should had been less concerned with the state of Miles Harrison's soul and instead, more concerned with earthy justice for Dmitry.
***
You can find a full archive of my blog posts on my Dmitry Yakolev tag.
Marley's posts found by searching her site for either Dmitry Yakolev or Chase Harrison