Three Days for Three Daughters- Day 3- Arlene Escarleth Lopez
(Each of these three days entries should be viewed within the broader context I've been describing here for some time now. Please explore my Guatemala tag for further details on the previous hunger strike pertaining to these girl's cases as well as its outcome, and my previous entry on the Three Days for Three Daughters campaign that serves as somewhat of an introduction to this series.)
***
September third has been designated the day to focus on Arlene Escarleth Lopez's case by the Three Days Three Daughters campaign.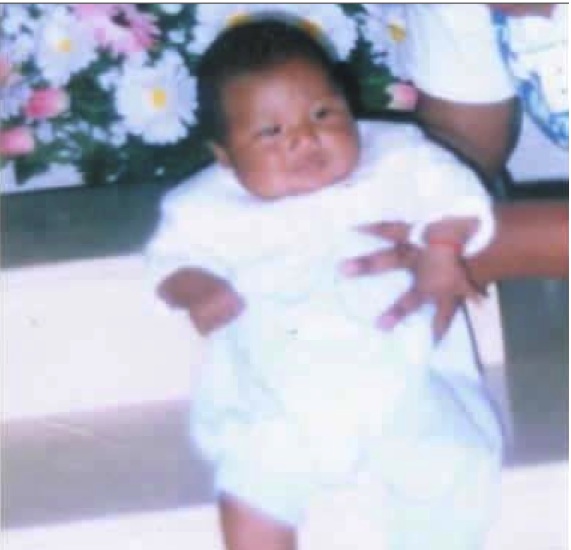 Quoting the campaign page about her case:
Olga stepped out to the nearby store, leaving her daughter in the care of her grandmother. An aquaintance came in and said she was sent by Olga, the mother, to get the baby. The grandmother believed the stranger and gave the baby up. When Olga returned and learned what happened, she knew her baby had been kidnapped and ran into the street to try to find the kidnappers, but with no luck, and she has not seen the acquaintance since. Arlene was only one month old at the time of the kidnapping. It is believed that Arlene is now living in the midwest, having immigrated in December, 2006.
Her adopted name has been changed to Cindy Garcia. She is believed to be currently residing in Illinois with her American adoptive parents.
Her Guatemalan Mother is Olga Lopez.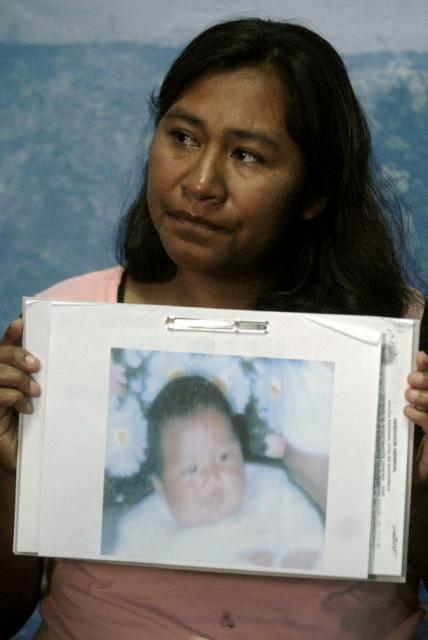 Arlene was taken from her Grandmother almost three years ago, on September 27, 2006.
Again, I encourage readers to do further research on the case.
Pound Pup Legacy has a good overview page on the case.
Arlene Escarleth disappeared on september 27, 2006 when she was 1 month. Believed to be adopted abroad.

Olga recognized her daughter's picture, and according to Survivors Foundation, they know the US location of the girl and are waiting DNA tests. See quote possibly under the name Cindy Colwell Thomas.
The PPL profile also contains a number of links for further research.