Three Days for Three Daughters- Day One- Anyeli Lisseth Hernandez Rodriguez
(Each of these three days entries should be viewed within the broader context I've been describing here for some time now. Please explore my Guatemala tag for further details on the previous hunger strike pertaining to these girl's cases as well as its outcome, and my previous entry on the Three Days for Three Daughters campaign that serves as somewhat of an introduction to this series.)
***
September first has been designated the day to focus on Anyeli Lisseth Hernandez Rodriguez's case by the Three Days Three Daughters campaign.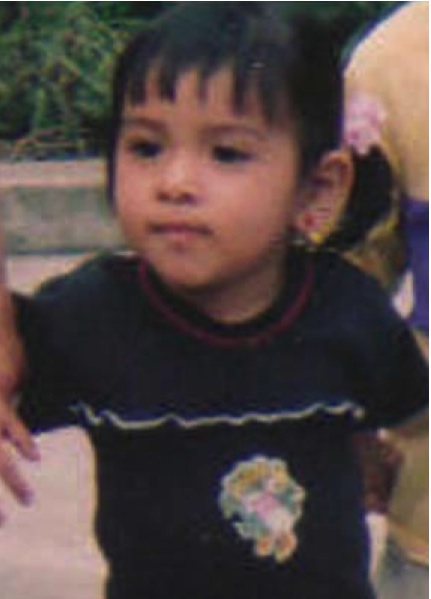 Quoting the campaign page about her case:
Taken while playing in the front courtyard of her home on November 3, 2006

Allegedly a DNA test was administered and the child did not "pass" and she allegedly was placed in Hogar Associacion Primavera. Investigators believe the abandonment process began, and she was declared abandoned by Judge in Escuintla. Anyeli was identified by her mother Loyda Rodriguez from passport photos and documentation, and is understood to be adopted by a family in the midwest who brought her to the US in December, 2008.
Her adopted name has been changed to Karen Abigail Lopez Rodriguez. She is believed to be currently residing with her American adopters in Missouri.
Her Guatemalan Mother is Loyda Rodriguez.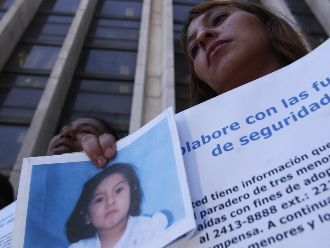 This November will mark three years since her daughter was taken from her.
As my time getting this post up this evening is limited, I'd advise readers to do further research on the case.
Pound Pup Legacy's page on the case makes one useful starting point.
It lists the Facilitator and Agency that handled the case:
as well as a number of links for further reading.
I will also leave readers with this August 26th, 2009 article from Prensa Libre pertaining to the latest DNA tests:
DNA test confirms relationship of woman who claimed a child given up for adoption
and via Google Translate (Spanish into English)
A DNA report presented at the Sixth Court of Criminal Instance confirms the maternity of a woman who claims her daughter, who was given up for adoption to a U.S. partner.

The document confirms that Loyda Elizabeth Rodriguez Morales, a mother of Anyely Liseth Hernandez, who disappeared when he was 2 ½ years.

The report was conducted by the National Institute of Forensic Sciences (INACIF) and is part of an early test against five lawyers accused of participating in adoptions anomalous.

The investigations indicate that the child was adopted by an American couple residing in Missouri, USA.

The girl's mother reported that her daughter was stolen when he played in the courtyard of his home in Villa Hermosa, San Miguel Petapa, in 2006.