Adam Herrman / Irvin Groeninger III case- "They just flat-out lied to everybody who cared to ask."
This is the latest post in a series I have done around the Adam Herrman/Irvin Groeninger III case. I urge readers to explore my earlier work to gain familiarity with the case and my interpretation of it. See my Irvin Groeninger III tag for more. My most recent post will always appear first on the tag.
***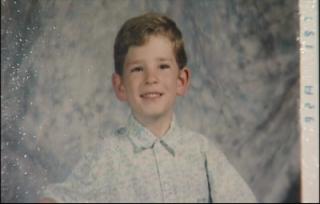 Consider this a Saturday round up of sorts.
Again, I urge readers to use KWCH's chart profiling Adam Herrman's Family to help with keeping all the names and relations straight in their own minds as they follow along.
Irvin/Adam's family, like that of many adoptees is a tangle of both members of his family of origin and his family by adoption. In my writing, I tend to use "mother, father, sister" etc to refer to family of origin and adoptive mother, adoptive father, adoptive sister or similar to help with clarity. Exceptions come up in for example, describing the (biological) daughter of an adoptive parent.
I should also add that while I sometimes use "Adam" as that was his legal name after the adoption, the boy spent the first two years of his life as "Irvin." I fluctuate between the two names, or sometimes use a "/" between the two. People search on both, and ultimately, he is both. I lean towards use of "Irvin" as original names are important to those of us who have been adopted, among many other reasons.
As I've said before, this is a Bastard Blog, and that is my perspective, language is not neutral.
So that out of the way, I'm mainly going to point at a few articles and pull some quotes. I'm not going to do a lot of analysis around these pieces.
Most missing kids reported quickly
The investigation into the 1999 disappearance of 11-year-old Adam Herrman had several law enforcement experts struggling Thursday to think of a more unusual case.

There have been cases where a person has been missing for years before a body is found and a criminal investigation is launched.

There have been plenty of cases where the parents of missing children have failed to file reports in a timely manner. But it's usually a delay of a few days or weeks.

But the case of Adam, who was reported missing by a relative only seven weeks ago, has drawn widespread attention and speculation from around the country.

"I'll be honest with you, I can't think of a single case like this," former Sedgwick County District Attorney and Sheriff Vern Miller said of the delay in filing Adam's missing person report. "I've known them to wait a week or two — maybe three or four — where they say they think he's gone off to his dad's. And usually that's what happens…. I don't remember a single case like this."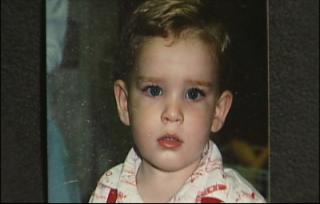 and
Brian Withrow, an associate professor of criminal justice at Wichita State University, said the fascination with the case probably stems from the behavior of Adams' adoptive family.

"These people lied for 10 years; that's what makes this different," he said. "They just flat-out lied to everybody who cared to ask. They made up stories for 10 years.

"Normally, when you have a person that's missing — particularly a child — there's a report made. Somebody misses that person, and then you go looking for that person. Sometimes you find him and sometimes you don't. Sometimes it's months before you find him, and sometimes it's years."
It should be noted, they not only lied, they also appear to have to have defrauded the state through the years the Irvin / Adam was missing.
Be sure to see the video connected to this piece for an interview with his mother. Missing for a decade, search only begins now
It's an issue that has prompted a lot of questions in the state of Kansas. It's also an issue that is deeply troubling to the boy's biological mother who lives here in Colorado.

"This is the last picture I have of him since my rights were terminated," Gerri George said while she showed us a picture of a young boy. He was 6 back then, she says.

George admits she wasn't the best of mothers. She knows her abusive relationship with her children caused the state of Kansas to take away her children permanently around 15 years ago.

But she says she never expected this to happen.

"I'm very angry and very upset wondering where everybody's mind was," she said.

She only found out about her son's disappearance two weeks ago. The caller told her "to sit down and stay calm, don't panic. (The caller) said, 'You've got a boy missing,' and I said, 'What?'"
Obviously most people assume that if a child is being placed with a foster family and they are eventually allowed to adopt him, then the foster/adoptive family has been vetted by the state (or what in practice often ends up being a state's contractors or subcontractors.)
The bedrock assumption is that children like Irvin who had been removed from one abusive situation by the state would now be placed somewhere "safe," not into yet another abusive situation, and such certainly would never be allowed to adopt him… right?
Well, in theory that's how it's supposed to work.
In practice? Who knows.
His mother holds out hope he's still alive out there somewhere.
"I don't think he's dead. Until I find out for sure, I will always believe that," George said.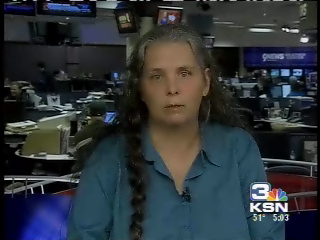 Also see the video segment connected to this piece Adam's biological mom: I believe he is still alive.
"If they didn't have anything to hide, they wouldn't have done what they did," George said.
and
George says if she were face-to-face with Valerie Herrman, she would have just one question.

"I would ask her why," she said. "Why did you do what you did, when the Department of Social Services trusts you to protect the children against me? You did the exact same thing that my own father did to me."
Just as I pointed out Kim Winslow, (an adopted aunt's) video interview in yesterday's blog post, in today's Wichita Eagle there's an article giving an adopted Uncle, Sam Bush's account of claiming to have seen the abuse but failing to report it, Missing boy's uncle says he witnessed verbal and physical abuse:
Over the years, Sam Bush said, he repeatedly saw his older sister, Valerie Herrman, scream and curse in Adam's face, slap him, strike him with a belt and throw him down. Sometimes, Bush said, he tried to intervene but backed away because he thought it would bring more abuse to Adam.
I strongly urge readers to follow the link across and read the full article as there are far too many pieces worth quoting to really try to pull quotes for the purposes of this blog post, but I will include a few:
Bush, now 46, said he partly blames the state for the abuse he says Adam suffered.

"They saw the bruises," but did not permanently remove Adam from his adoptive parents' home, Bush said.

But Bush said he also blames adults in his family — and "myself because I witnessed so much" and didn't report it.

"We should have done more. I don't blame Crystal" or her younger biological brother, Justin. "At the time, they were kids….

We also gain some insight into yet another of what I've been calling the "missed opportunities", Crystal, the Herrman's daughter, had come up to the edge of contacting authorities, but apparently was talked out of it by her Uncle:
"I was the adult the night I went in there and Crystal was sitting on those stairs, and I talked her out of it."

Crystal, now 31, said Friday that she remembers being upset and having such a conversation with her uncle.

"I waited up to tell him that I was going to turn her in," said Crystal, who asked that her last name not be used to protect her children's privacy.

"Sam's my favorite uncle," she said, adding that she doesn't fault him for persuading her not to report her allegations.

"We kept praying it was going to get better," she said.

Finally, around this past Thanksgiving, Crystal reported her concerns to the state's child protection agency, uncovering Adam's 1999 disappearance and triggering an intense law enforcement investigation into what happened to him.
Not surprisingly the Herrman's are firing back.
Doug Herrman said Friday that the account given by Bush and his daughter is wrong. He also said Bush didn't live with them during the period Bush said he did.

"He'd do anything to ruin us," Doug Herrman said.

"Everybody wants to hear dirt, and I'm sick of it," Doug Herrman said.
Once again, that 1999 final date for seeing Irvin comes up:
Bush said he last saw Adam around the spring of 1999 — it was just starting to get warm — at a Wichita church.
As I said, the full article with it's allegations of abuse is important to read and too long to quote, other than perhaps this last important bit:
Bush said he had a message to share: "If you see a family member abusing their children, turn them in. Don't sit there and be going through what our family is going through.

"I've sat here, constantly thinking: 'Why didn't I do more? Why didn't I do more?' Because I thought it would go away, it would stop. I love my sister. I can't turn her in."
This piece gives a little insight into possible timing for any charges going forward Missing Kansas boy once taken into custody, returned
No charges have been filed. Butler County Sheriff Craig Murphy said consideration of any charges would wait while officials concentrate on the search.

The Herrmans did not return a message seeking comment Thursday.

The family's attorney, Warner Eisenbise, has said Adam had a history of running away and that his clients said he had done so again when he disappeared in 1999 and felt "very guilty" not reporting it at the time. Eisenbise has said the family had nothing to do with his disappearance, but acknowledged other charges may be coming in connection with the case.

The Department of Social and Rehabilitation Services confirmed Thursday the Herrmans continued to receive adoption subsidy payments for Adam after he was missing, but the agency could not immediately determine how much. The department said it was researching the case.
and the reporting obligations related to the adoption subsidies:
"Post-adoption they are a private family like any other," Ponce said. "That said, if our agency were to receive a report of abuse or neglect, that certainly would be investigated in any other situation."

Families receiving adoption subsidies are required to file a yearly report to verify ongoing legal and financial responsibility for the child, she said.

"If there were a situation in which an individual would knowingly supply false information to the state in order to receive benefits, that is a crime," Ponce said. "And that is a crime in which our agency would use all legal remedies at our disposal to rectify."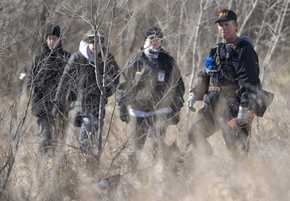 Finally, in my last article for this post, today the investigation included a six hour search along the Whitewater River. It was not prompted by any tips or clues, but rather "common sense." See Search along river turns up no clues in missing boy case.
The video connected to the piece pretty well sums up the attempted search.